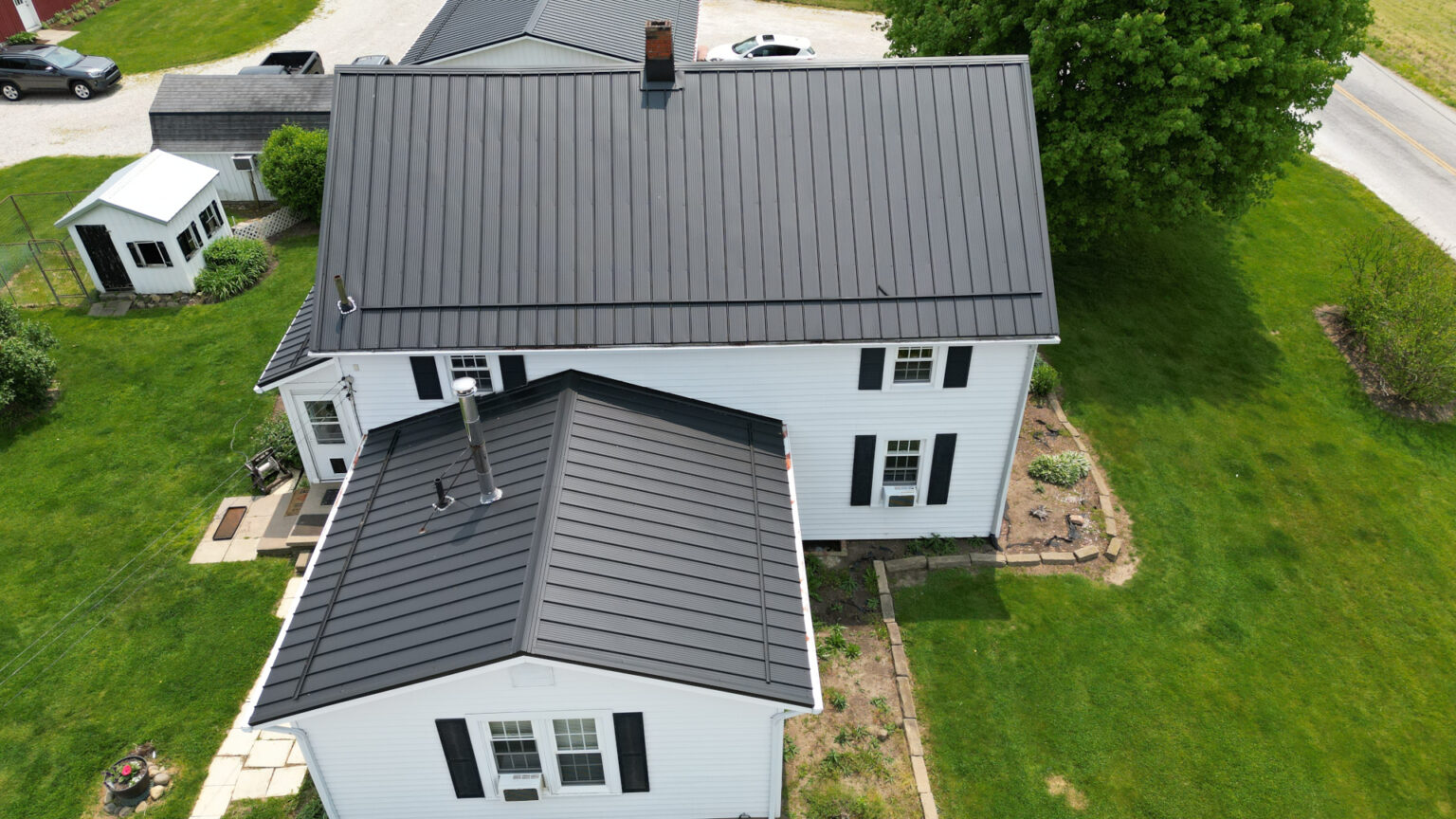 If you're looking for a durable, long-lasting roofing solution for your home, metal roofing is an excellent option. At Platinum Home Exteriors, we specialize in providing top-quality metal roofing services to homeowners just like you.
At Platinum Home Exteriors, we have a team of highly skilled professionals who can install and maintain your metal roof with ease. We use only the highest quality materials and techniques to ensure your roof is built to last. Contact us today to learn more about our metal roofing services and how we can help protect your home for years to come.
Why Choose Metal Roofing?
Durability
Energy Efficient
Longevity
Curb Appeal
Cost Efficient
Metal roofing can be noisy during certain weather conditions, but proper installation and insulation can significantly reduce the noise level. Some metal roofing materials also come with sound-dampening features. The amount of noise largely depends on the type of metal roofing and installation method.
Yes, metal roofing can get hot. However, many metal roofing options have reflective coatings that reflect the sun's rays, keeping your home cooler in the summer. Additionally, metal roofing has a low thermal mass, which means it cools down quickly once the sun goes down, making it an excellent option for hot climates
Platinum Home Exteriors provides a 5 year craftsmanship warranty and a 40 year paint warranty.
When it comes to installation, our team is second to none. We use only the best materials and installation techniques to ensure that your new shingle roof is properly installed and will provide you with the protection and durability you need for years to come. Whether you need a new roof, repair work, or a complete roofing system upgrade, our team is here to help.
Contact us today to learn more about our shingle roofing solutions and to schedule a consultation with one of our experienced roofing professionals. Investing in a shingle roof for your home is a smart choice for your future and the future of your property. With a reliable and affordable roofing system, you can protect your home and enjoy peace of mind for years to come.


We are proud to partner with Premier Metals who offer a variety of metal profiles and colors. Starting with the basic Premier Rib, the stylish Legacy Panel all the way to the investment-grade Standing Seam Metal. We will send a professional out to discuss what best fits your needs.
Colors shown are close representations but may vary due to the color matching process. Actual color chips available upon request.

We're here to answer your questions and provide you with the information you need to make an informed decision. Connect with our shingle roofing experts for guidance and advice.

Get a detailed and accurate estimate for your shingle roofing project from our team. We'll explain everything clearly and answer any questions you may have.

Our professionals will handle your shingle roofing project with top-quality materials and efficient techniques. You can trust us to complete your project on time and within budget for a beautiful and durable result. We pride ourselves on leaving your property clean and tidy, with no debris or mess left behind.

Lets get the details, and we can start working on your Free Estimate today. Fill out the form and we will be in touch ASAP!