At Platinum Home Exteriors, we pride ourselves on delivering exceptional roofing solutions to our customers. Our team of skilled professionals is dedicated to providing top-notch service and quality workmanship. We have completed numerous roofing projects across a wide range of residential properties, and we are confident that our work will exceed your expectations.
Our gallery of work showcases the level of quality and excellence that we bring to every job. We use only the highest quality materials, and we take great care in ensuring that our work is durable and long-lasting. Our team has experience in all aspects of roofing, from repairs to installations, and we are always up-to-date on the latest industry trends and techniques.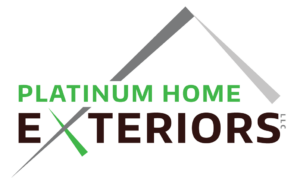 Whether you are looking for a traditional shingle roof or a more modern metal or flat roof, we have the expertise to make your vision a reality. Our gallery of work demonstrates our ability to create custom designs that meet the specific needs and preferences of our clients.
We are committed to providing a seamless, stress-free experience for our customers. From the initial consultation to the final inspection, we are dedicated to delivering superior customer service and exceptional results. We stand behind our work, and we are confident that you will be completely satisfied with the quality of our roofing projects.
If you are looking for a roofing company that is committed to excellence, look no further than Platinum Home Exteriors. Browse our roofing projects to see our work in action and contact us today to schedule a consultation.