As homeowners ourselves, we understand just how important it is to protect your house. With a roof covering your house, it is critical this roof is cared for to protect everything under it. Any number of things has the potential to cause damage to your home, but we want you to be prepared and know what to look for when looking to protect your home by maintaining your roof. There are several tasks you can do that will help take care of your roof and protect your home.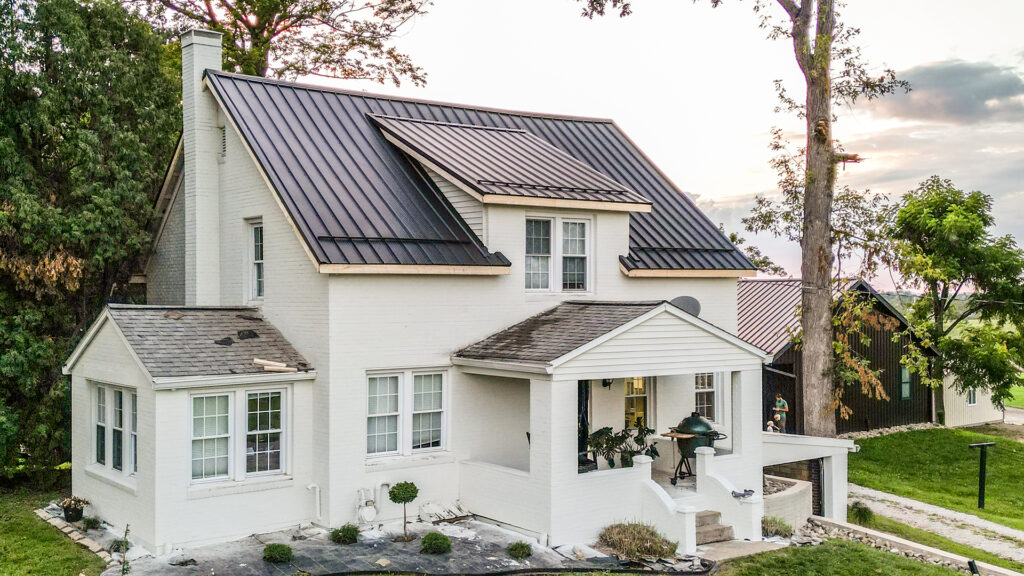 Clear away debris: Taking care of your roof helps you take the best care of the rest of your house as well. When debris gets caught on the roof, it can lead to issues with the siding and gutters that speed up processes of deterioration and can cause damage to the rest of the house as well. Debris on the roof can also absorb the sun which makes a home overall less energy efficient and can cause overheating in the summer months. When a roof is clean it allows a roof inspection to be more thorough and helps roofing contractors like Platinum Home Exteriors be able to help you more.
Trim trees that are close to the roof: To prevent a lot of debris from gathering on your roof, one step you can take is to maintain the trees around your roof so that they are not contributing to the amount of debris that comes into contact with your home. Leaves are a prime suspect for clogged gutters as well as buildups on the roof that can lead to dangerous deterioration.
Check gutters: Although easy to forget about as part of a roof inspection, having clean gutters that are able to do their job is a critical component to maintaining your roof. When gutters become clogged, by ice or debris, the excess water then has the potential to run down the siding, which can extend beyond roof damage to the siding as well. When debris blocks your gutters, ice dams can build up in the winter which is the leading cause of roof damage from this season.
Regularly inspect: When these inspections are done regularly, you limit the risk of roof damage through tasks that you can monitor and complete yourself. Checking for debris and cleaning your gutters depends on the amount of foliage or other debris where you live, but experts recommend that this should be done at least twice each year.
Call a professional roofer for an expert to inspect your roof: If you have any questions or discover anything out of the ordinary while inspecting your roof, make sure to call a professional so that this potential damage does not lead to further issues. Our roofers at Platinum Home Exteriors have specialized experience with roofing and are ready to help you with your next roofing project and will be happy to speak with you! Call us today to schedule your free estimate or visit our website to tell us about your project and see what we can do!